Improve Your Cooking Skills!
Let me ask you a couple of questions:
If you've answered yes to any of these questions, then you need the Master Chef subliminal program. Whether you're a beginner who's just learning to boil water, a seasoned home cook looking to refine your techniques, or a professional chef striving for a Michelin star – the Master Chef subliminal is your secret weapon.
Samples
Description
Reviews
Samples
Listen To Sample Tracks
The Master Chef Subliminal audio program comes with a variety of 1-hour MP3 tracks to choose from, including calming background music and nature sounds, making it perfect for meditation and relaxation. Simply pick your favorite or switch them up depending on your mood. They can be played on any device, including smartphones, tablets, laptops, and desktop computers. You can listen to it anytime, anywhere, whether you're at home, at work, or on the go. It's easy to use and can be customized to fit your lifestyle.
Here are samples of the 4 music mixes. Remember these are only 1 minute long; the full tracks are all 60 minutes in length.
Description
Reviews
Here Is What You'll Get
Take Your Results To The Next Level
Efficient Learning: Absorb cooking knowledge quickly and easily

Kitchen Confidence: Boost your self-assuredness in the kitchen

Time Management: Coordination for simultaneous dish completion

Multitasking: Handle multiple tasks in the kitchen

Cooking Under Pressure: Develop resilience and adaptability

Knife Skills: Proficiency in cutting techniques

Mastering Kitchen Tools and Equipment: Efficient use and maintenance

Food Safety and Storage: Food hygiene and preservation

Recipe Comprehension: Interpret cooking terms and techniques

Recipe Interpretation and Modification: Modifying and creating recipes

Culinary Math: Recipe conversions and adjustments

Nutrition Knowledge: Understanding food nutritional content

Menu Planning and Meal Prep: Design balanced menus and efficient shopping

Ingredient Knowledge: Familiarity with various ingredients

Understanding Ingredients: Choosing best produce and understanding seasonal ingredients

Cooking Techniques: Proficiency in various cooking methods

Heat Management: Understanding different heat levels

Understanding Texture: Manipulating texture in dishes

Flavor Pairings: Intuitive understanding of flavors

Understanding and Balancing Flavors: Creating harmony in dishes

Spice and Herb Usage: Identifying and using spices and herbs

Sauce Making: Creating homemade sauces

Baking Fundamentals: Understanding measurements and baking science

Pastry Skills: Pastry-making techniques

BBQ and Grilling Techniques: Mastery over fire and smoke

Plating Techniques: Understanding food aesthetics

Food Presentation: Garnishing and creating visual appeal

Gourmet and Fine Dining: Principles of gourmet food and home restaurant-style dishes

Regional and International Cuisines: Understanding different cuisines

Wine Pairing: Pairing wines with dishes

Great Taste Buds: Distinguish flavors, textures, and ingredients

Enhanced Sense of Taste: Understand subtle flavor nuances

Enhanced Sense of Smell: Understanding aromas

Culinary Intuition: Predicting outcomes and innovating in the kitchen

Creativity in Cooking: Experimentation and unique recipes

Resourcefulness: Make something out of nothing

Having Fun and Enjoying the Process: Finding joy in cooking

Passion for Food: Love and appreciation for food

Developing a Signature Style: Finding your unique culinary voice

Receiving Compliments and Appreciation: Welcoming praise and constructive feedback
🔒 100% Secure Checkout – Instant Access – 90 Day Money Back Guaranteed
Tons Of Positive Affirmations For Your Transformation!
Life-Changing Affirmations
Click here to listen to the FREE Basic Subliminal on YouTube
Life-Changing Affirmations
Click here to get your Master Chef Premium Subliminal now
Follow this simple 3-step process to improve your cooking skills:

Listen to this audio for at least 4 hours a day for the next 1-3 months to get best results. Some may have to listen longer! The more you listen to this audio the faster you get results. Trust the process.
Please use headphones/earphones. For maximum effectiveness different affirmations are delivered to your left and right ears!
Listen at a low and comfortable volume. To get full results you don't need to consciously understand the voices in the background. Your powerful subconscious mind effortlessly absorbs and fulfills all the affirmations from this audio!
Stay hydrated with water.
You can take breaks in between listening whenever you want.
You can multitask while listening. Simply listen to this audio while working, studying, exercising, sleeping, relaxing or doing what it is you want, and it automatically reprograms your subconscious mind!
🔒 100% Secure Checkout – Instant Access – 90 Day Money Back Guaranteed

The Unique SuccessSubliminals Formula
The secret to our subliminals is a carefully crafted affirmation script, combined with advanced audio processing technology: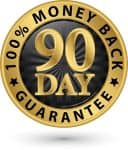 100% Unconditional 90 Day Money Back Guarantee
This powerful Master Chef Premium Subliminal comes with a 90 day "no hassles, and no questions asked" guarantee.
Get your Master Chef Premium Subliminal today and reprogram your mind for success. You'll get satisfying results and transform your life. 100% risk-free!
If, after 90 days, you don't feel like it was worth 3x the value you paid for, send me an email, and I'll cheerfully refund every cent! No questions asked.
To start your journey, click the "Start My Transformation Now" button below. You'll arrive at a secure checkout page where you can safely enter your payment details. After payment successfully goes through, you'll gain instant access to your Master Chef Premium Subliminal.
Don't wait on this. You deserve it!
🔒 100% Secure Checkout – Instant Access – 90 Day Money Back Guaranteed

P.S. You know a great deal when you see one. And that means there's only ONE thing left for you to do: Click here now and enter your payment details to claim your copy of "Master Chef Premium Subliminal" -Improve Your Cooking Skills. Don't forget, when you order now you're backed by my 100% unconditional 90 day "no hassles, no questions asked" guarantee!
Enjoy your transformation,
– SuccessSubliminals