Improve Your Gaming Skills!
Let me ask you a couple of questions:
Yes, you have come to the right place. If you want to win at video games then this is the perfect subliminal for you!
This potent premium subliminal is carefully designed to transform you into a highly skilled gamer. Embedded in this extremely strong premium subliminal are over 2200 special affirmations, tailored to improve your gaming skills.
Samples
Description
Reviews
Samples
Listen To Sample Tracks
Each subliminal audio program includes a variety of 1-hour MP3 tracks to choose from. So you can pick your favorite or switch them up depending on your mood.
Theta Waves tracks include added brainwave entrainment. These audios use special tones to influence your brainwave patterns, helping to put you into a deep, relaxing state of mind, open and receptive to subliminal messages.
Here are samples of the 4 music mixes. Remember these are only 1 minute long; the full tracks are all 60 minutes in length.
Description
Reviews
Here Is What You'll Get
Take Your Results To The Next Level​
Elite Level Gaming Skills - Play Video Games Like A Pro

Master Any Game Quickly and Easily

High Game Intelligence - Outsmart your opponents with ease

Super Fast Speed - Faster reflexes and reaction time

Incredible Visual Motors Skills - Hand-eye coordination

Perfect Accuracy and Precision

Strategic Planning - Smart, creative game strategies and tactics

Limitless Focus and Concentration

Easily Enter The Zone/Flow State While Gaming

Peak Performance Under Pressure

Unbeatable Winner Mindset

Make Money With Your Gaming Skills

Good At Any Type Of Game - Effortlessly adapt to the mechanics of any video game

High Game Intuition and Instincts

Advanced Perception and Hearing

Perfect Eyesight - Sharp and clear vision

Accurate Photographic Memory

Healthy, Strong, Agile and Fast Hands - Correct body and hand posture; Hands are immune to pain

Dexterity - Be better at controlling your limbs, muscles, and digits

Become A Legendary Gamer - Become a cultural icon in the gaming community

Remain Positive and Calm During Games - Enjoy games and be immune to tilt, rage and anxiety

Manifest The Games, Consoles and Accessories You Desire - Own all the best technology and equipment for your gaming endeavours

Smooth Gaming Experiences - High graphics, Games load fast, Fast internet connection, Immune to game issues and lags

Get Large Amount Of Game Currencies

Meet Nice Players - Always have a cooperative team

Large Amount Of Game Buddies - Develop strong friendships and bonds with players in games

Popular In The Gaming Community - Gain respect in the gaming community, Have nice supportive fans

Win Tournamets, Game Events and Game Giveaways
🔒 100% Secure Checkout – Instant Access – 90 Day Money Back Guaranteed
Tons Of Positive Affirmations For Your Transformation!
Follow this simple 3-step process to improve your gaming skills:
Listen to this audio for at least 3 hours a day for the next 1-3 months to get best results results. Some may have to listen longer! The more you listen to this audio the faster you get results. Trust the process.
Please use headphones/earphones! For maximum effectiveness different affirmations are delivered to your left and right ears.
Listen at a low and comfortable volume. To get full results you don't need to consciously understand the voices in the background. Your powerful subconscious mind effortlessly absorbs and fulfills all the affirmations from this audio!
Stay hydrated with water.
You can take breaks in between listening whenever you want.
You can multitask while listening. Simply listen to this audio while working, studying, exercising, sleeping, relaxing or doing what it is you want, and it automatically reprograms your subconscious mind!
🔒 100% Secure Checkout – Instant Access – 90 Day Money Back Guaranteed

The Unique SuccessSubliminals Formula
The secret to our subliminals is a carefully crafted affirmation script, combined with advanced audio processing technology:
Well this is only my first day using it. But I'm experiencing some changes. Before I used to have 3 victory royale. Now I have 20. So I think it works and I only listened 3 times. Although it might take longer for you. Just be live and use subliminal unblockages to let your brain get the messages.
Listened to the first two minutes and felt this pulse in my hand so I played pubg mobile with my friend and won two games. This definitely works! Thanks!
Y'all this works I was playing overwatch while listening and I got 19 kills with 1 death.
Climbed to masters on pc one tricking widowmaker 🙂 (Overwatch) I was plat before.
So far 2 wins in a row where I carried since I started this! ;D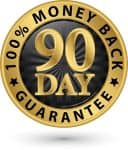 100% Unconditional 90 Day Money Back Guarantee
This powerful Pro Gamer Premium Subliminal, comes with a 90 day "no hassles, no questions asked" guarantee.
Get your Pro Gamer Premium Subliminal today and reprogram your mind for success… You will get satisfying results and transform your life!
If after 90 days, you don't feel like it was worth 3x the value you paid for, simply send me an email and I'll cheerfully refund every cent. No questions asked.
To start your transformation, simply click the "START MY TRANSFORMATION NOW" button right now. You'll be taken to a secure checkout form where you can enter your payment details. After payment successfully goes through, you'll given instant access to your Pro Gamer Premium Subliminal.
Don't wait on this. You deserve it!
🔒 100% Secure Checkout – Instant Access – 90 Day Money Back Guaranteed

P.S. You know a great deal when you see one. And that means there's only ONE thing left for you to do: Click here now and enter your payment details to claim your copy of "Pro Gamer Premium Subliminal" and improve your gaming skills. Don't forget, when you order now you're backed by my 100% unconditional 90 day "no hassles, no questions asked" guarantee!
Enjoy your transformation,
– SuccessSubliminals