Travel & Adventure Subliminal
Live an Exciting Life and Travel The World!
Let me ask you a couple of questions:
The Travel & Adventure subliminal is your passport to a life of thrilling adventure. Ignite your inner explorer, travel the world, meet new people, and create magical memories that will last a lifetime. No more waiting, no more wishing – start your exciting adventure and make your travel dreams come true.
Samples
Description
Reviews
Samples
Listen To Sample Tracks
The Travel & Adventure Subliminal audio program comes with a variety of 1-hour MP3 tracks to choose from, including calming background music and nature sounds, making it perfect for meditation and relaxation. Simply pick your favorite or switch them up depending on your mood. They can be played on any device, including smartphones, tablets, laptops, and desktop computers. You can listen to it anytime, anywhere, whether you're at home, at work, or on the go. It's easy to use and can be customized to fit your lifestyle.
Here are samples of the 4 music mixes. Remember these are only 1 minute long; the full tracks are all 60 minutes in length.
Description
Reviews
Here Is What You'll Get
Take Your Results To The Next Level
Mindset & Personal Growth:

Develop a positive mindset towards travel and adventure.

Overcome fears and limiting beliefs that hold you back from traveling.

Use travel as a means of self-discovery and spiritual growth.

Enjoy solo journeys and learn more about yourself.

Allow travel to inspire and open your mind.

Be mindful and present in every moment of the travel.

Feel grateful for the ability to travel and appreciate your travel experiences.

Find joy in the little things during your journeys.

Be happy while traveling and enjoy every tour.

Feel a deep connection with places and people visited.

Value the journey as much as the destination.

Develop resilience against setbacks or inconveniences during travels.

Cultivate a balanced and fulfilling lifestyle that includes travel and adventure.

Learn to appreciate home after every journey.

Financial & Practical Preparedness:

Attract money and opportunities to travel the world.

Always have enough money to travel.

Learn how to budget efficiently for trips.

Easily afford your dream vacations.

Get huge discounts on tickets, food, transport, and hotels.

Have plenty of time for traveling.

Become an expert in packing and travel essentials.

Know when to plan and when to let go.

Develop skills essential for various adventures, like camping, climbing, or diving.

Health & Safety:

Be safe and protected during travels.

Secure your belongings and manage loss during travel.

Always have good luck during your trips.

Have an innate sense of direction.

Easily navigate in unfamiliar places.

Eliminate motion sickness.

Cope with jetlag and quickly adjust to time zone differences.

Keep excellent health while traveling.

Maintain good health habits while on the move.

Travel Experience & Exploration:

Travel anywhere you want.

Visit every part of the world.

Visit the most beautiful places around the world.

Manifest your dream destinations and travel goals.

Discover more about the world's mysteries and hidden gems.

Seek out unique and off-the-beaten-path destinations.

Engage in outdoor activities.

Be a cool and confident traveler.

Social Experiences & Local Interactions:

Be open and curious about different people, places, and cultures.

Understand the history and background of places visited.

Immerse yourself in local experiences.

Embrace local cuisines and gastronomic experiences.

Become adaptable to new environments.

Understand and respect local customs.

Be respectful and responsible while traveling.

Ensure travel leaves a positive impact on places visited.

Learn new skills and languages while traveling.

Meet incredible people and make new friends during trips.

Create meaningful connections wherever you go.

Capture & Reflection:

Travel photography skills.

Capture moments, not just photos.

Balance capturing everything and enjoying the moment.

Document your journeys in words and pictures.

Keep a travel journal to reflect on your experiences.

Have fun and make awesome memories while traveling.

Become a storyteller of your own adventures.

Return from travels with stories that inspire others.

Adventure & Courage:

See life as an adventure and live it fully.

Maintain a sense of wonder in everyday life.

Stay curious and never stop exploring.

Determine your idea of adventure.

Choose adventures that will enrich you personally.

Gradually broaden your comfort zone.

Challenge yourself regularly.

Step into the unknown courageously.

Be receptive to new experiences.

Prioritize excitement over comfort.

Live life courageously and do things that scare you.

Always be ready for the next adventure.

Complete your bucket list.

Embark on many thrilling adventures.

Have an incredibly exciting life.
🔒 100% Secure Checkout – Instant Access – 90 Day Money Back Guaranteed
Tons Of Positive Affirmations For Your Transformation!
Life-Changing Affirmations
Click here to listen to the FREE Basic Subliminal on YouTube
Life-Changing Affirmations
Click here to get your Travel & Adventure Premium Subliminal now
Follow this simple 3-step process to live an exciting life full of travel and adventure:

Listen to this audio for at least 4 hours a day for the next 1-3 months to get best results. Some may have to listen longer! The more you listen to this audio the faster you get results. Trust the process.
Please use headphones/earphones. For maximum effectiveness different affirmations are delivered to your left and right ears!
Listen at a low and comfortable volume. To get full results you don't need to consciously understand the voices in the background. Your powerful subconscious mind effortlessly absorbs and fulfills all the affirmations from this audio!
Stay hydrated with water.
You can take breaks in between listening whenever you want.
You can multitask while listening. Simply listen to this audio while working, studying, exercising, sleeping, relaxing or doing what it is you want, and it automatically reprograms your subconscious mind!
🔒 100% Secure Checkout – Instant Access – 90 Day Money Back Guaranteed

The Unique SuccessSubliminals Formula
The secret to our subliminals is a carefully crafted affirmation script, combined with advanced audio processing technology: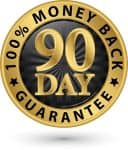 100% Unconditional 90 Day Money Back Guarantee
This powerful Travel & Adventure Premium Subliminal comes with a 90 day "no hassles, and no questions asked" guarantee.
Get your Travel & Adventure Premium Subliminal today and reprogram your mind for success. You'll get satisfying results and transform your life. 100% risk-free!
If, after 90 days, you don't feel like it was worth 3x the value you paid for, send me an email, and I'll cheerfully refund every cent! No questions asked.
To start your journey, click the "Start My Transformation Now" button below. You'll arrive at a secure checkout page where you can safely enter your payment details. After payment successfully goes through, you'll gain instant access to your Travel & Adventure Premium Subliminal.
Don't wait on this. You deserve it!
🔒 100% Secure Checkout – Instant Access – 90 Day Money Back Guaranteed

P.S. You know a great deal when you see one. And that means there's only ONE thing left for you to do: Click here now and enter your payment details to claim your copy of "Travel & Adventure Premium Subliminal" – Live an Exciting Life and Travel The World. Don't forget, when you order now you're backed by my 100% unconditional 90 day "no hassles, no questions asked" guarantee!
Enjoy your transformation,
– SuccessSubliminals