Unwinding The Power Of Your Subconscious Mind
Do you know changing your mind helps you change your life?
Your subconscious mind is the treasure house of endless memories, thoughts, and experiences; most of them are those you are not aware of. It has a tremendous influence on your life. The power of the subconscious mind can help you make the impossible possible.
If you want to transform yourself and realize your goals, you must gain access to your subconscious. When you release yourself from the chains holding you back, you will be amazed to see the transformation.
To unwind the power of your subconscious mind, you have to discover it, understand its mechanism, and learn to harness your thoughts so that you can better yourself.
Let's program your subconscious mind to connect with your higher self.
What Is Meant By The Subconscious Mind?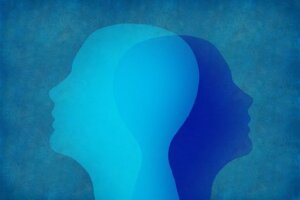 The part of the mind responsible for driving our decisions without active thinking is called the subconscious mind. It is different from the conscious and unconscious mind. The conscious mind covers everything that you are currently thinking or are aware of. It has limited capacity and is akin to short-term memory.
The unconscious mind is a reservoir of emotions, thoughts, and beliefs beyond your conscious awareness. In comparison, the subconscious mind is the data bank of everything that can not be stored in the conscious mind. The subconscious mind ensures your survival. It bridges the gap between desires (the conscious) and beliefs (the unconscious).
Once you reprogram your subconscious mind, you avert frustrations and blockages and start gaining success and abundance in all life aspects. Unwinding the power of your subconscious mind is the best gift that you can ever gift yourself.
Three Steps To Shift Your Mindset
1. Decide
The first step is to gain mental clarity on what you want in life. Stop overthinking and set your focus on your targets. Clarity is the ultimate power. The more you think clearly about your goals, the better plans you develop about how to manifest your dreams. The stronger vision creates a subconscious mind map to facilitate your brain with the necessary tools that can help you execute your ideas and realize your dreams.
The first step for subconscious reprogramming is deciding now on what you want and focusing only on it. Instruct your brain to avoid distractions. Your focus determines the direction of your energy flow.
2. Commit
Once you decide about your goals, the next step for shifting your mind is committing to your goals. Free yourself from the shackles of fears and self-doubts. There is no better way to release negative thoughts than committing to your aims and letting them drive you.
Fear may trap you. But your commitment to yourself to create a better life for yourself will help you overcome the negativity and push yourself beyond what you have expected. This is the power of the subconscious mind that makes you reap the results beyond your expectations.
3. Resolve
After a firm decision and solid commitment, the next step is to resolve. Resolve is about seizing opportunities and identifying solutions to everything coming your way.
The hard part about resolve is flexibility in your attitude. You have to come out of your comfort zone and change your way of approaching problems. Time and circumstance may throw different hurdles in your paths. Do not be afraid of obstacles—the real power springs from within. By reprogramming your mind, you can turn adversaries into opportunities. When your brain is dedicated to resolve, you can find innovative solutions to remove all barriers.
Tips To Reprogram Your Subconscious Mind
Your subconscious mind has the power to help you accomplish your greatest dreams. But how do you tap into this power? While reprograming your subconscious mind is no easy feat, it can be done with time, effort, and commitment. Following are some ways in which you can reprogram your subconscious and move towards a brighter future.
Accept and heal from your past
The past is often a reminder of painful memories, things left unsaid, and incomplete stories that you can't help but go back to. While it is essential to learn your past lessons, it is equally vital to know that you cannot change your past.
When you finally decide to accept your past and heal from traumas that are holding you back, you give a chance to your subconscious to move on to better and more positive things in life. Remember, you can shape your future through your thoughts.
Set small, achievable goals to boost your self-confidence
While we all have dreams that we want to achieve in our lives, every one of us has small goals that we hope to accomplish in our day-to-day life. The key to conquering your subconscious is immersing yourself in positivity.
The best way is to set small goals that you can accomplish quickly and effectively. Achieving small goals gives you the confidence you need to move on to bigger things in life and gives your subconscious the positive energy to let go of negativity and move towards a healthier state of mind.
Create a new reality for your mind
Your mind is an amalgamation of your memories, adventures, and experiences. However, when you constantly find yourself in challenging situations where people doubt your capabilities, your mind ends up absorbing that negative energy.
This hostile environment continues to grow even when we experience happiness, which is why we are unable to unlock our true potential. To get rid of this destructive mindset, you need to be aware of your negative thoughts and switch them with positive affirmations to change your mental environment for the better.
Once you learn the art of replacing every negative thought with a bright idea, nothing can stop you from reprogramming your subconscious mind.
While our conscious mind is capable of doing a few things at a time, our subconscious mind is a reservoir of ideas, potential, and growth that can be unlocked if we focus on reprogramming our subconscious mind and immerse ourselves in a world of positivity, optimism, and self-confidence.
"The reason man may become the master of his own destiny is because he has the power to influence his own subconscious mind."
"Whatever we plant in our subconscious mind and nourish with repetition will one day become a reality."
"Once the subconscious mind accepts an idea, it begins to execute it."
The Unique SuccessSubliminals Formula
The secret to our subliminals is a carefully crafted affirmation script, combined with advanced audio processing technology:
Trusted by thousands of happy clients worldwide
Download Free Basic Subliminal MP3s
Get exclusive access to all high-quality basic subliminal mp3 audio files for free!
Simply enter your name and best email address and then click the "Send Me The Download Link" button, so that I can send you your download link.
We'll also send you a special voucher code to receive a HUGE 10% off your first order.
🔒 We will never spam, rent, or sell your information. You can unsubscribe at any time.
Reprogram Your Subconscious Mind For Success
Browse our vast library of premium subliminal MP3s created by SuccessSubliminals.com to penetrate your subconscious mind and bring you desired changes. We have something for everybody – no matter what your goals are or what issues you want to overcome, we have a subliminal that will help you!